FAQs
What are your opening times and are you open to the public?

Everybody is welcome to visit our shop and showroom which is based in Manchester. We are open Monday-Friday 9:00AM - 5:00PM. We are a wholesaler of shop fittings and all our prices are excluding VAT.
Which Till Roll Do I Need/ Fits My Machine?

Till/ PDQ rolls can also be referred to as credit card rolls or EPOS rolls and their primary use is for printing receipts from tills and PDQ machines.
Our rolls are measured as follows;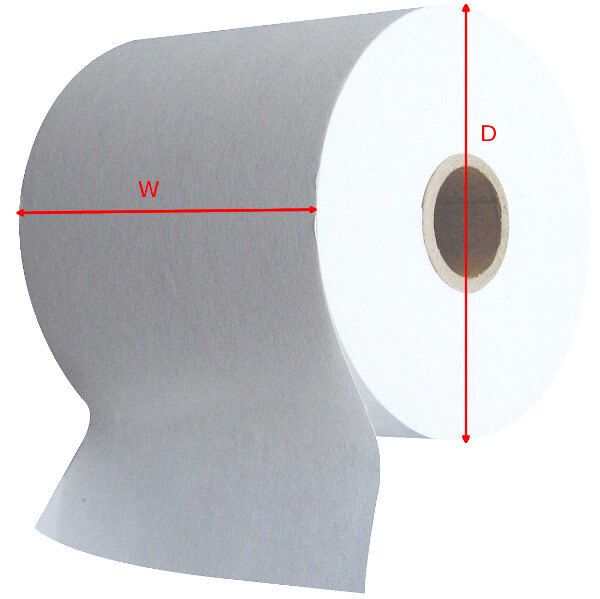 Eg. For our 57x40mm Roll: 57 (width) x 40 (diameter)
If you do not have a roll handy you can always check the handbook for your Till/ PDQ machine which is usually on the back page OR call our sales team on 0161 834 8943.
Thermal – Heat sensitive (gloss finish) paper used in machines with a thermal head.
Grade-A – Matt paper for impact printers that have an ink ribbon/ roller.
Multi-Ply – Grade-A but produce multiple duplicate copies for use in kitchens and bars.
Suggestion Guide
Thermal

Grade-A

Multi-Ply

PDQ

Modern Till Machines

Kitchen Machines

Old Till Machines

Kitchen & Bars requiring duplicates
Can I get a different quantity than displayed on the website?

Our store has over 5000 products with most available from stock in a range of pack sizes in order to suit domestic, small business or major multiple retailers. The more you buy the bigger the discount!
How Do I Dress My Mannequin?

The whole mannequin can be lifted off the base by the foot (taking care not to let the torso seperate from the waist) which has a metal pole insert in it. You need to ensure that you have the mannequin at the correct angle when putting it together so the metal glides smoothly into the fittings. On some mannequins the thigh is twisted 45 degrees to enable it to drop down which enables easy removal of the mannequin from the stand for dressing. On most mannequins the arms lift at the shoulder and 'click out' and 'click in'. Some mannequins also have screw in hands that are a push fit for easy dressing.
How Do I Assemble My Clothes Rail?

Our British-made superior rails are very easy to assemble - made from 2 sides with a top bar and bottom bar. These are ideal for storing when not in use and take 2-3 minutes to assemble.

Our Flat Pack rails are also easy to assemble but are made from 7 pieces and come with full instructions. These rails take 5-10 minutes to assemble.

Our Italian rails are made from 4 pieces and come with full instructions. These rails are ideal for permenant use - we would recommend a superior or flat-pack if not for permanent use.
Are You John Grays?

Yes we are! - John Grays purchased Shopfittings Manchester in 2006 and merged the companies into one which now trade under the Shopfittings brand. We still pride ourself on good old-fashioned customer service, just as we did at John Grays!
Can I Collect From In Store?

Yes! Please call to check we have the product in stock and order/ pay over the phone or internet if necessary. You can park outside the shop and we will always help you to load your goods.
Can I Have Next Day Delivery?

Yes, providing we have the stock. Please ring for a next day service as the will be an additional charge.
Which Ammo Do Tagging and Label Guns Take?

A CT1 label gun uses CT1 labels. A CT4 gun uses CT4 labels and a Lynx Lite gun uses CT1 labels.

A tagging gun is used for attaching plastic attachments to garments for price tickets etc. They come in various lengths but our most popular is a 40mm attachment.